সহকারী ব্যবস্থাপক (স্টোর) - আশুগঞ্জ পাওয়ার ষ্টেশন কোম্পানী লিমিটেড
public Job
Job Type: Full-time
Salary: 26000 - 52000 tk. per month
Application Deadline: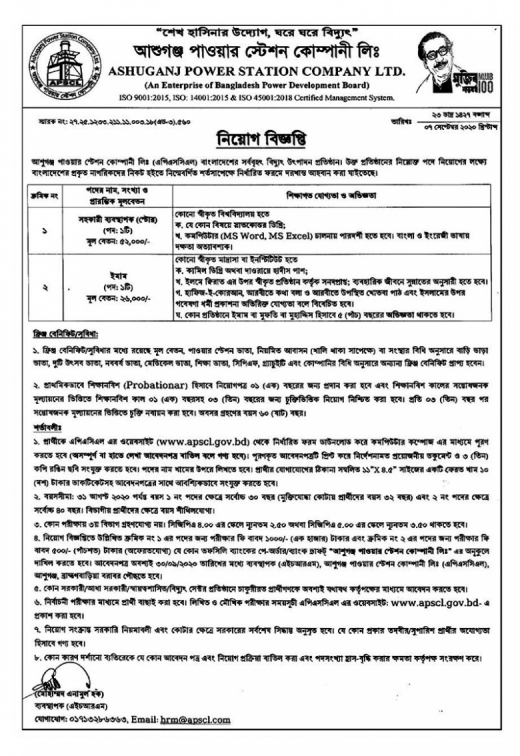 Recruitment Notification

Ashuganj Power Station Company Ltd. (APSCL) is the largest power generation company in Bangladesh. For the purpose of appointment to the post of employer of the said institution
Applications are invited from genuine citizens of Bangladesh in the prescribed form.


To be any accredited university

Postgraduate degree in any subject. Must be proficient in computer operation. In Bengali and English
Skills are vital.