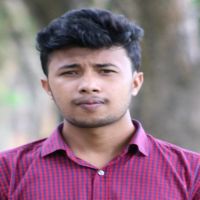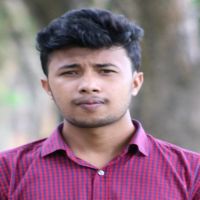 Hi, I'm
Md Helal Karim
Student of Habibullah Bahar Universit, Shantinagar, Dhaka
Private Tutor
More Details
| | |
| --- | --- |
| Address | -- |
| Home Town | Rampura, Dhaka |
| Married Status | unmarried |
I Love to Teach Primary and High School Students.
Academic Level Associate

Age 27 - 29 Years

Gender male

Experience 2 Years

Language Bangla, English

Salary 4000 Tk.
Description
3 Years Experience. (Bangla medium) Class 1 to 8, I have Experience to Teach All Subjects. And, Class 9-10, I have Experience to Teach Commerce & Arts Group's Students. Also I have Experience to Teach on Notable Subjects (Bangla, English & Math)
Teaching Area
| | |
| --- | --- |
| Classes | one, two, Three, Four, Five, Six, Seven, Eight, Nine, Ten |
| Groups | arts,commerce |
| Availability | 6 days weekly. |
2019 - 2019

Habibullah Bahar Universit, Shantinagar, Dhaka

Final (4th) Year Examinee, 2018
a specific career goal or are particularly talented in one area, a single honours Bachelor degree. International Baccalaureate qualifications or equivalent to study at this level.

2019 - 2019

Ramgarh Govt Degree College

HSC Passed in Chittagong Board. Year : 2014 GPA 4.10 (A)
The Higher Secondary Certificate, also known as HSC or Intermediate or +2 examination, is a public examination taken by students of intermediate college in Bangladesh, Nepal, Pakistan and in the states of Gujarat, Tamil Nadu, Andhra Pradesh, Kerala, Telangana, Punjab, Maharashtra, West Bengal and Goa in India. In India the examination structure differs from board to board. But in most of the boards, they are subjective[clarification needed] examinations. HSC is an equivalent to GCE A Level in England and 3rd and 4th year of high Schools in United States.

2007 - 2011

Ramgarh Govt High School

SSC Passed in Chittagong. Year : 2012 GPA : 3.75 (A-)
The Secondary School Certificate, also called SSC or Matriculation/Matric examination, is a public examination in India, Bangladesh and Pakistan conducted by educational boards as completion exam of secondary education in these countries. Students of 10th grade/class ten can appear in these examinations. It is equivalent to GCSE in England and first two years of high schools in United States.